About Us

Jane Wright
At jane's, we're serious about food. We know that lovingly crafted meals — served by warm, friendly people—have the power to bring folks together and feed the soul. It's our passion, and we come by it honestly…
In 2003, owner Jane Wright reevaluated her life and decided it was time for a change. Acting on her strong desire to make a meaningful connection with the community, she took a leap of faith and opened jane's on the common in north end Halifax.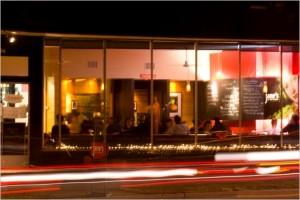 jane's on the common
The quaint, 40-seat restaurant was an instant success. By offering a unique menu in a friendly, relaxed atmosphere, jane's on the common charmed food critics and locals alike. It quickly became a beloved place for families and friends to meet, laugh and enjoy warm food.
To the surprise of many, Jane announced the closure of the much-loved restaurant in 2012. She was ready to pursue another passion: catering. With the launch of jane's catering & events, Jane and her team have taken everything they've learned over the past 10 years — about sourcing the best local ingredients, creating bold flavours, and making guests smile — and packaged it just for you.
Now Haligonians can share the same delicious, feel-good food with friends and family at their own events. Bon Appetit!